What does that mean?
We have the experience, knowledge and tools to create
effective
videos and websites that will accomplish your goals.

We're not just another company, we're a company that delivers.
Owner - Senior Producer
For over 30 years Ron Schilling has produced documentaries, commercials, industrials, short films, a great variety of special interest programs, and many successful websites.
Ron taught film at Sonoma State University, graduated from The Hollywood Film Institute, has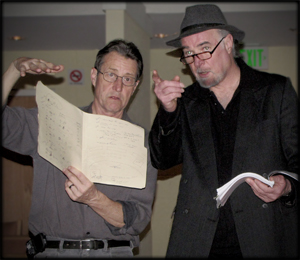 captured more than 2 dozen video and writing awards, and has been formally recognized by the California State Assembly for his video work in the state.
Ron's broad experience includes projects with Comedy Tonight, Nike, PBS, Cisco Systems, ESPN, Marine World/Africa USA, The Pentagon, the U.S. Commission on Civil Rights, Hewlett Packard, Showtime, and much, much more.
His films have been well received at multiple theaters throughout the country and his scripts have earned critical praise from The Austin Film Festival, Miramax, The Houston International Film Festival, Page International, and Cinequest among many others.